Forget dodgy dal and chickpea salads and be inspired by World Vegan Day with our pick of delicious, colourful and healthy meals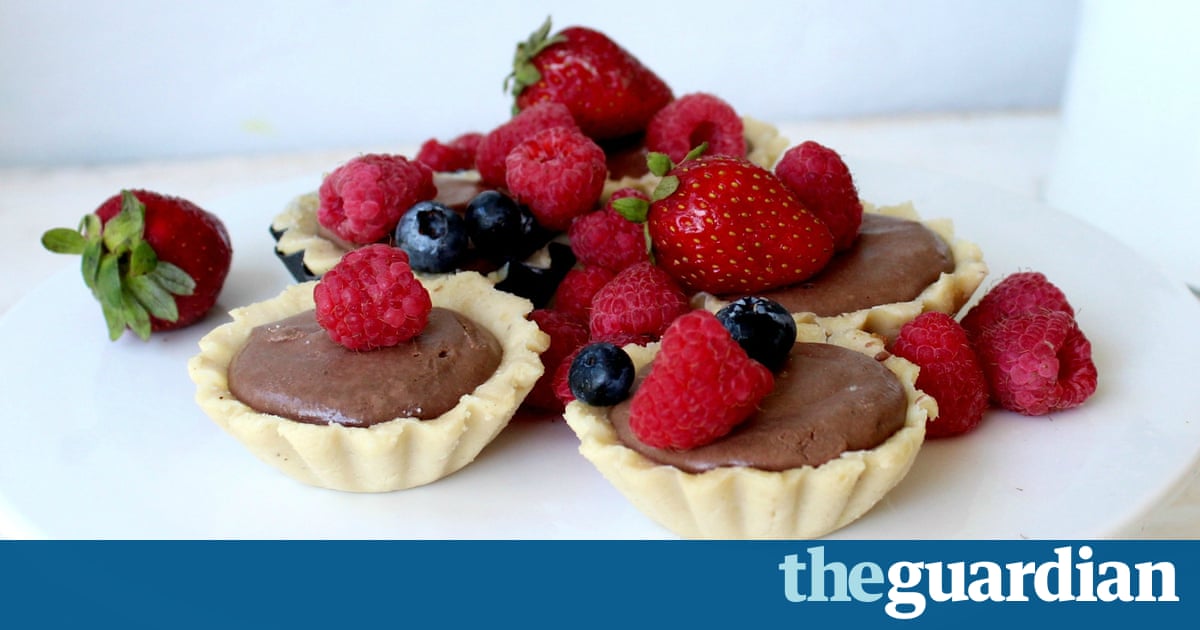 Whether its down to health and environmental concerns or merely following in Beyoncs footsteps, veganism is on the rise around the world. Those who eschew all animal products (including leather, honey, eggs and dairy) are increasing in numbers in the UK, the US and in Australia.
Now, in the aftermath of World Vegan Day, we asked three well-known Australian vegan chefs for their favourite and most delicious vegan recipes.
Basic shortbread crust
3 cups cashews (dry)
cup coconut oil, liquid
cup coconut flour
Chocolate ganache
2 cups cashews, soaked
3/4 cup cacao powder
cup coconut oil
cup agave
1 cup water
1 tbsp vanilla
1 tbsp psyllium
To make the shortbread, grind cashew nuts to a fine flour consistency in a high-speed blender. Pour into a mixing bowl. Add coconut oil and mix through with your hands. This will get sticky. Then add coconut flour slowly and knead into dough. Excess shortbread can be stored in a freezer bag in the freezer. You may need to add a little more coconut oil when working with it again.
Line some small tart cases with plastic wrap. Press shortbread mix into these not too thick using your finger to neaten off the edges. Set in freezer.
To prepare the chocolate ganache, place all the ingredients in a high-speed blender and blend. Then pour into tart cases and return to freezer to set. Allow to soften in the fridge before serving.
The Naked Vegans stir no-fry with coconut cauliflower rice
Read more: https://www.theguardian.com/lifeandstyle/2017/nov/03/good-enough-for-beyonce-chocolate-ganache-paella-and-stir-fry-vegan-recipes